It was always a dream of mine to open my own web boutique. When thinking of what I would love to offer I couldn't think of anything better than some of my favorite things! I love polka dots, paisley, monograms, stamps, and stationery… just to name a few! At Polka Dot Parlor you will find home goods, custom stamps, stationery and other paper goods, tech accessories for your phone, iPad, tablet, or computer, jewelry, and more. You are sure to find the perfect gift for anyone on your shopping list. So, what are some of your favorite things? Whatever it is that you love, I know you will find it at Polka Dot Parlor!
Polka Dot Parlor is a web boutique located in Auburn, Alabama that also serves the surrounding areas (Montgomery, Prattville, Clanton, Calera, Alabaster, and the greater Birmingham area), as well as customers who shop online nationwide. Please contact me if you have any questions about Polka Dot Parlor or the products we sell. I will be happy to help you find the perfect gift! Shop online and follow my shop here → Shop | Facebook | Twitter
I joined Thirty-One because I just LOVE their products. They are so functional for every day life and they are just SO cute! Anywhere you go you are sure to spot someone with a Thirty-One bag or receive a few compliments on your own! I am so excited for the opportunity to share Thirty-One with you, your friends, and your family! I am located in Auburn, Alabama but also serve the surrounding areas Montgomery, Prattville, Clanton, Calera, Alabaster, and the greater Birmingham area). Not local to me? No problem! I love having Virtual Parties with customers nationwide!
If you would like to get involved with Thirty-One and be part of a unique, social selling company I would love to have you join my team. You are welcome to contact me for more information on how Thirty-One might fit into your lifestyle and help you achieve the goals you have set for yourself. Ready to get started? Click here!
Please contact me if you would like more information on our products! I will be happy to send you a catalog or more information on how to earn free and half-priced products, as well as hostess exclusives by holding your own Home Party, Catalog Party, Online, or Virtual Party! Shop online and follow my Thirty-One journey here → Shop | Facebook | VIP Customer Group | Twitter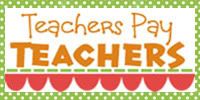 I am a SAHM to Sarah and before that was a K-2 teacher for 8 years. I am National Board Certified as an Early Childhood – Generalist and in my free time I enjoy creating teaching materials for classrooms nationwide! My passion lies in classroom organization and in helping other teachers make their classroom functional. I also love social studies, reading, writing, and Daily 5/CAFE. These are just a few items you're sure to find in my store! Shop my TpT store and follow me online here → Shop | Facebook | Twitter