Summer is right around the corner and I am joining Teri, Hadar, and April in the Summer Bucket List Linky Party!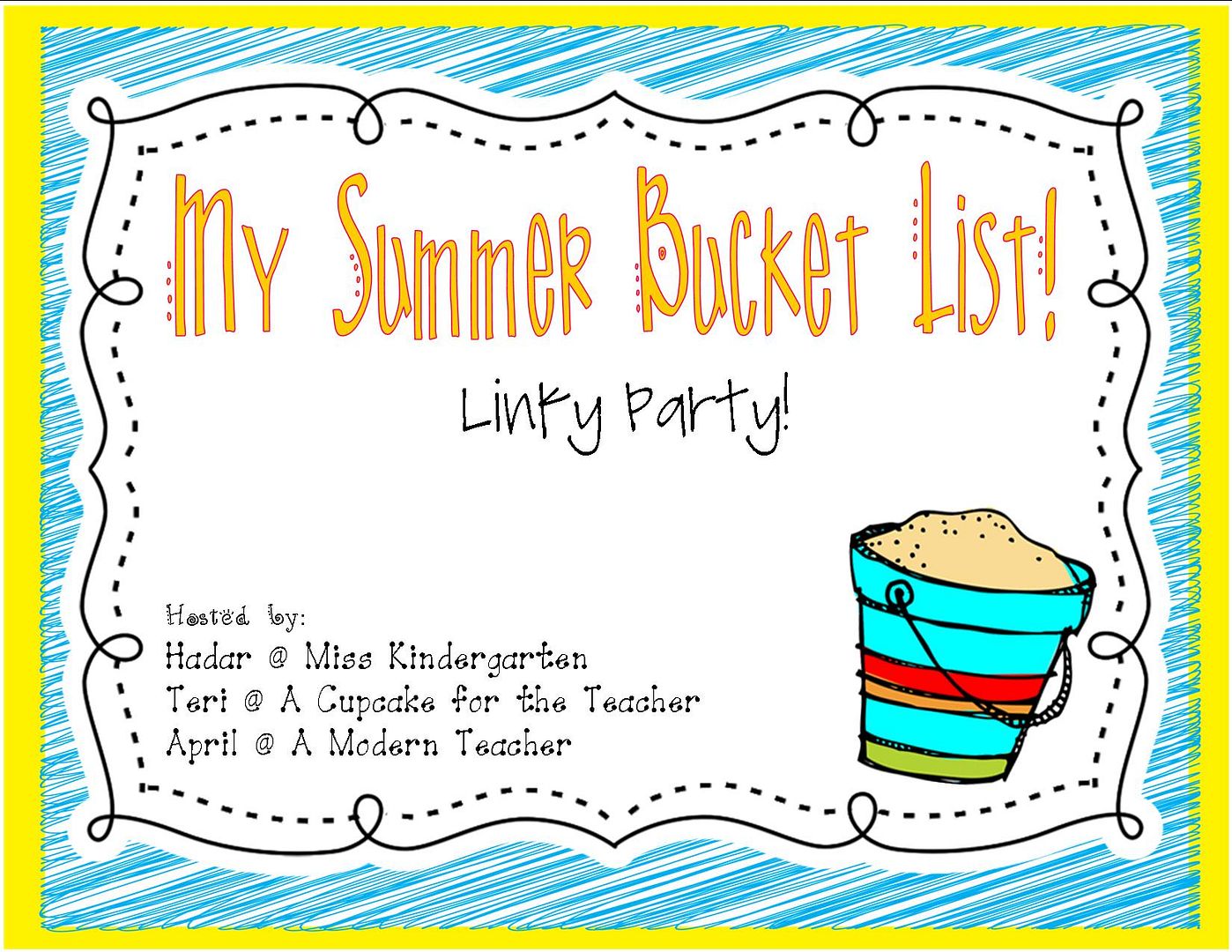 Since we are moving to a NEW school in August I am SO excited to have this opportunity to organize my teaching materials. Every box that I have packed so far is organized and I have purged and given away many items that I just do not need anymore.
This summer I am working on organizing ALL of the books in my classroom library. I am using the Scholastic Book Wizard to level my books A-Z and I am entering all of my books into Shelfari. I am so excited to use Shelfari in my classroom next year! I have already began tagging my books and I love that if I want to know what books I have available for "Back to School," I just click on the tag and I can easily see them and know where to locate them in my classroom library. I also made a cute set of labels for all of my book bins A-Z.
I am going to use a stamp from my web store, Polka Dot Parlor to stamp my name in all of my books!
Another item on my Summer Bucket List is to organize all of my files. This is going to be a daunting task… but I know I'll be happy once it's done! My plan is to use a different colored folder for each subject area. The files will be stored by subject area and will be kept in a plastic filing box from Office Max. I have found that these filing boxes will fit in a standard-size filing cabinet, so they should be easy to remove for planning!
I am going to work on adding new products to my web store, Polka Dot Parlor. I have many new items from Clairebella and HeartStrings to add!
My husband and I will run the Peachtree Road Race on July 4th. I will also be training for a half-marathon! We are planning to run the Rock n' Roll Half-Marathon in Savannah, GA in November!
There are a few projects on Pinterest that I would like to try…
Finally, my reading list includes…
What's on your Summer Bucket List? Leave a comment below or link up at The Modern Teacher, Miss Kindergarten, or A Cupcake for the Teacher.